Rediscover your world at Atlas and Map
For your original antique maps, plans, views and prints
Thousands of maps and prints in stock

Only orginal maps an prints
On atlasandmap.com you will find only original items for sale.
You will get a certificate of authenticity with each map or print: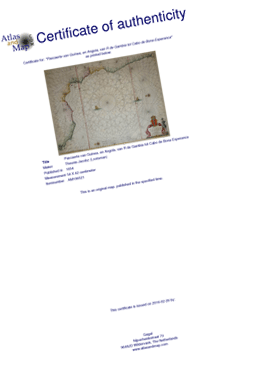 Atlasandmap Antique Maps, Views, Prints and Atlases

Welcome to our mapshop!

On Atlasandmap.com you will find the original map, plan, view or print from the 16th to 20st century.
Read more about our firm



You can search our stock: or browse our collection:





Maps, Plans and Views

Worldmaps, continents, seas, the moon
countries, townplans and townviews




Prints

Prints on subjects as Animals, Medicine, Trains




Atlases and Books

Atlases, Reference books, Topographical books, Books with prints




Kuyper municipality maps


1200 very detailed maps of every spot in The Netherlands (dating 1865-1870)
Updated on 2023-11-24 with:


De Kerk te Kudelstaart
Made by H. Spilman in: 1752
The size of the image is 10,5 X 8 cm
It is for sale for 42 euros

most recently added maps and prints
Link shortlist:
Worldmaps
Europe
Africa
Asia
North America
South America
Oceania
Northpole
Southpole
Hemispheres
Old World The Netherlands
Drenthe
Friesland
Gelderland
Groningen
Limburg
Noord-Brabant
Noord-Holland
Overijssel
Utrecht
Zeeland
Zuid-Holland



Are you looking for information about a cartographer, engraver or publisher?
Then have a look at our cartographersdatabase which has more than thousand records.


follow us on facebook
You can read more about us.

www.atlasandmap.com
Gagal Galeries
Torenstraat 53
9648 JD Wildervank
The Netherlands
tel +31-6-44478398 / +31-6-44478398
www.gagal.nl
Many before you bought a nice
map
, plan or view form their place of study, country or holliday. We try as hard as we can to provide you with a nice gift or historical object in a good quality. All items will be packed secure and of course we can frame the items for you. We hav maps and plans from
Kuyper, Guillaume Blaeu, Frederik de Wit, Posthuma, Mercator, Hondius, Janssonius, Ortelius
and many others.
-
sitemap
|
recent added
|
inspired by:

|
contact
|
RSS
|

|
privacy