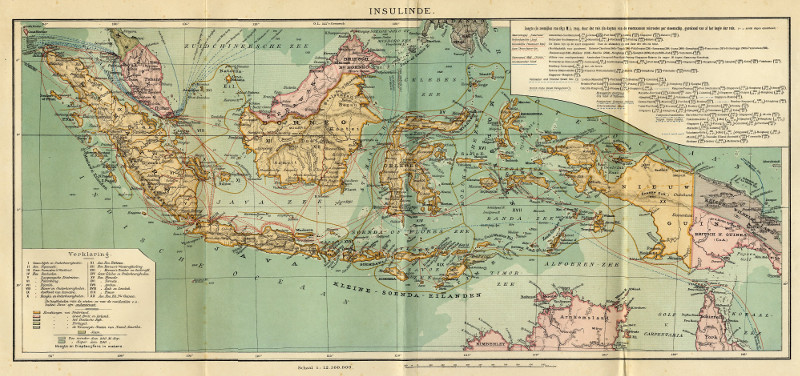 Details of map Insulinde
Title
Insulinde
Type
map
maker
Winkler Prins
Published in
1908
Imagesize
49 X 23 centimeters
Description
Beautiful long map of East Indies or Archipelago, with the possessions of specified countries and sea crossings (Society Netherlands, Rotterdam Lloyd, Royal Packet Company, Java-China-Japan Line, Steam Navigation Society Ocean, Norddeutscher Lloyd. With use of sailing distances.
Countries
Indonesia, Malaysia, Papua New Guinea, Singapore
price
original
map
94 euros

Payment in all currencies via paypal or banktransfer.
We provide a certificate of authenticity with this map like:


More maps and prints of Indonesia
More maps and prints of Malaysia
More maps and prints of Papua New Guinea
More maps and prints of Singapore


All maps on this site are guaranteed original and published in the mentioned period.