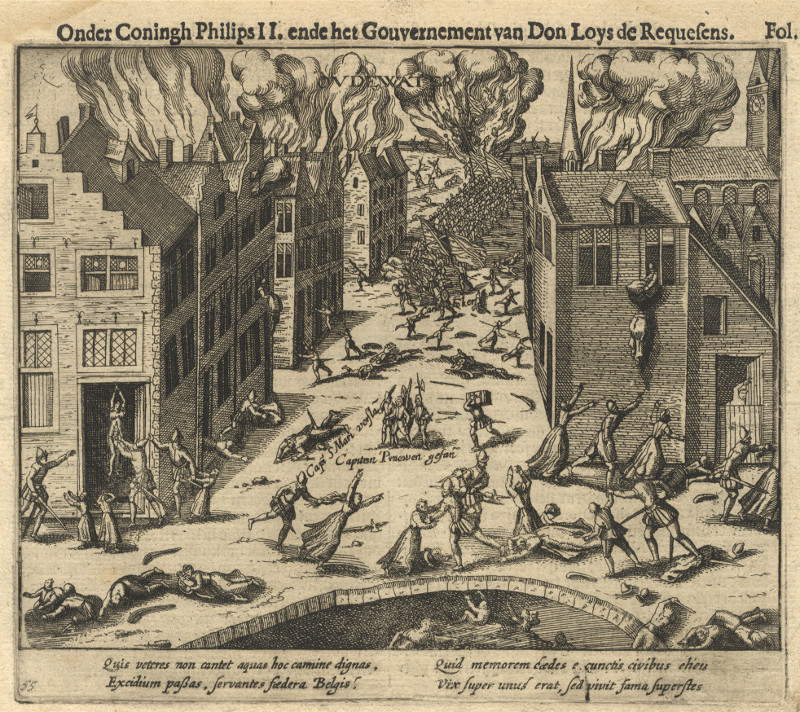 Details of view Oudewater
Title
Oudewater
Type
view
maker
nn
Published in
1580ca
Imagesize
16 X 13.5 centimeters
Description
Oudewater during the Eighty Year War. A battle scene, approaching battalions, caption in latin. A small hole in the bottom right corner.
price
original
view
63 euros

Payment in all currencies via paypal or banktransfer.
We provide a certificate of authenticity with this map like:


More maps and prints of Oudewater and Zuid-Holland


All maps on this site are guaranteed original and published in the mentioned period.