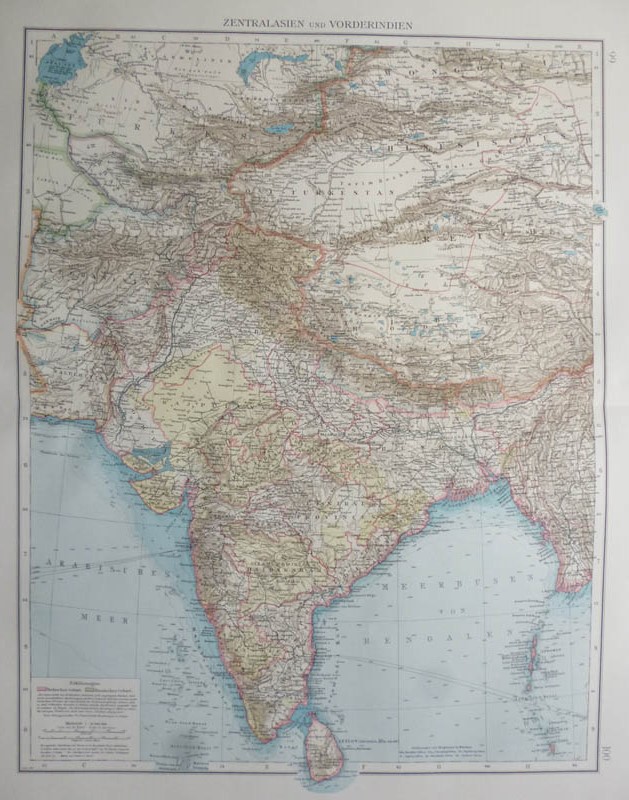 Details of map Zentralasien und Vorderindien
Title
Zentralasien und Vorderindien
Type
map
maker
Richard Andree
Published in
1896
Imagesize
36 X 49 centimeters
Description
Beautiful map of Central Asia, with the British (pink) and Russian (green) indicated possessions. At the right, the Andaman Islands and the Nicobar Islands.
price
original
map
23 euros

Payment in all currencies via paypal or banktransfer.
We provide a certificate of authenticity with this map like:


More maps of Asia


All maps on this site are guaranteed original and published in the mentioned period.