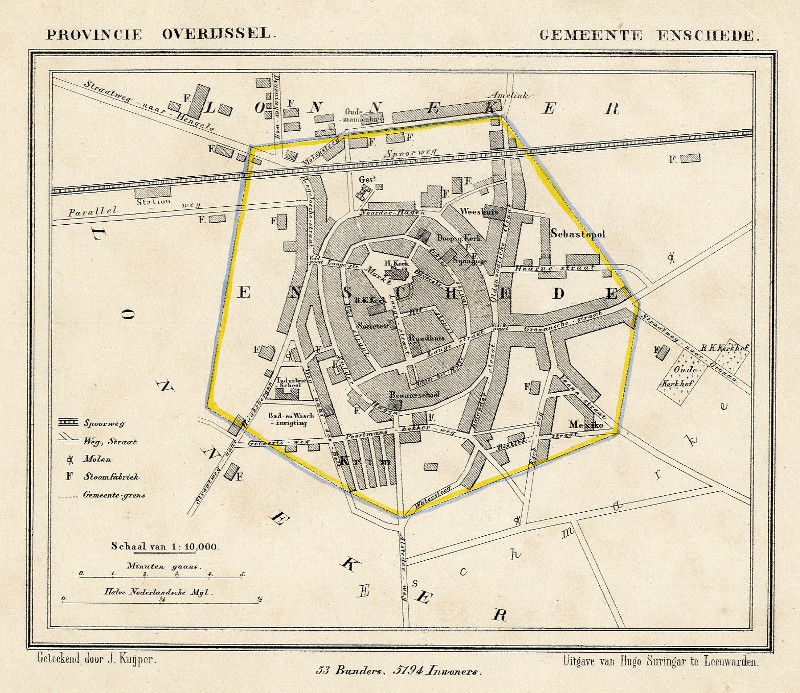 Details of map communityplan Gemeente Enschede
Title
Gemeente Enschede
Type
map communityplan
maker
Jacob Kuyper (Kuijper)
Published in
1866
Imagesize
18.5 X 15 centimeters
Description
A typical dutch communitymap of Enschede.

There were 4664 people living there in 1866. Now there is a tech university.
With centerfold as issued.
Sold.

More maps and prints of Overijssel


All maps on this site are guaranteed original and published in the mentioned period.