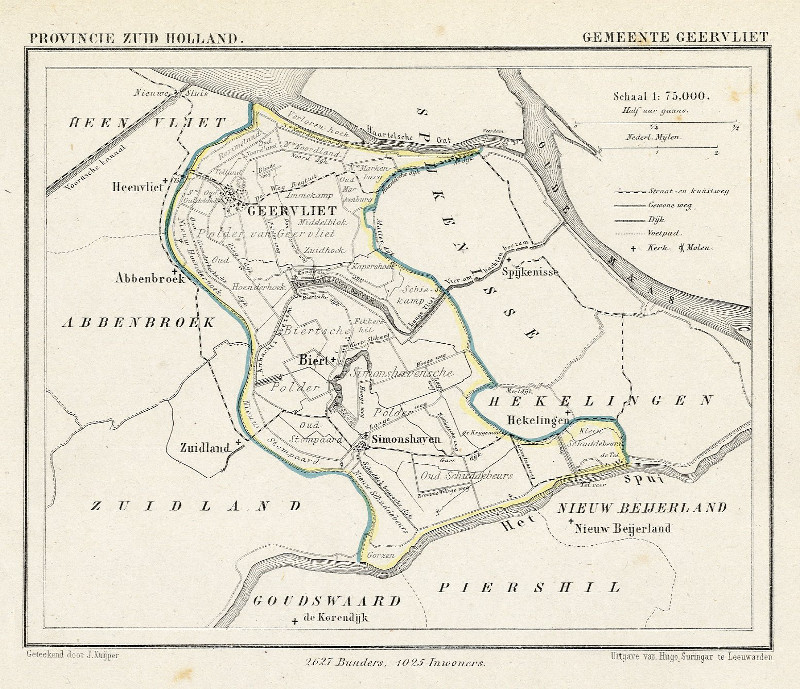 Details of map communityplan Gemeente Geervliet
Title
Gemeente Geervliet
Type
map communityplan
maker
Kuyper (Kuijper)
Published in
1867ca
Imagesize
18.5 X 15 centimeters
Description
Detailed map with handcoloured borders of the municipality of Geervliet. On the map are: Geervliet, Biert, Simonshaven, Oud Hoenderhoek, Fikkershil and Kaperkhoek.
price
original
map communityplan
63 euros

Payment in all currencies via paypal or banktransfer.
We provide a certificate of authenticity with this map like:


More maps and prints of Zuid-Holland


All maps on this site are guaranteed original and published in the mentioned period.